Welcome to

Thermoelectric researches of organic and Hybrid materials,
such as nano-carbon and metal-organic compounds and their hybrids
is important to realize flexible thermoelectric devices for energy havesting etc.

This conference is intended to provide a forum for discussing science,
measurement techniques, and applications relating organic thermoelectric materials,
and to facilitate active collaborations among researchers from different fields.

The 1st ICOT was held at Kyoto(Japan) in 2016, and Valencia(Spain) in 2018. Over 150 researchers from all over the world presented the advancements in the field of organic and hybrid materials for thermoelectric applications.
The 3rd ICOT was scheduled at Atlanta(USA) in 2020, but the conference
was postponed unfortunately due to COVID-19.
We will have ICOT2022 onsite in Japan on October 24 and 25 without Banquet.
Let's talk about the organic thermoelectric on face-to-face discussion.
News
Oct.13, 2022

Oct.12, 2022

Oct.12, 2022

Please register in advance through the registration page to attend ICOT2022.

Sep.18, 2022

Abstract submission is extended to Sep.23. Please submit your work to ICOT2022.

Sep.15, 2022

We will accept the poster presentation.

Aug.18, 2022

Invited speaker is updated.

Aug.12, 2022

Registration page was opened.

Aug.11, 2022

ICOT2022 information was updated.

Aug.10, 2022

ICOT2022 was announced at TSJ2022.

June 10, 2022

Website for the ICOT2022 was opened.
Venue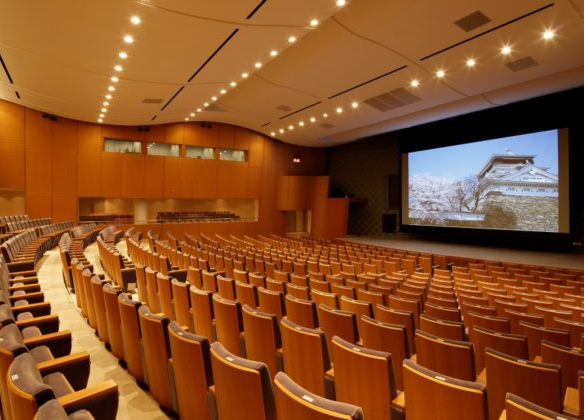 Kitakyushu International Conference Center
Address

3-9-30 Asano, Kokurakita-ku, Kitakyushu, Fukuoka, Japan 802-0001

Organizer :
Kazuhiro Yanagi (Tokyo Metropolitan Univerisity)
Yoshiyuki Nonoguchi(Kyoto Institute of Technology)
Masakazu Nakamura(Nara Institute of Science and Technology)
Koji Miyazaki (Kyushu Institute of Technology)

Advisor :
Shigeo Maruyama (The University of Tokyo)

Contact information :
Koji Miyazaki (Kyushu Institute of Technology)
miyazaki.koji055@mail.kyutech.jp

Supported by :
Japan Science and Technolgy Agency
Kitakyushu Convention & Vistors Association
Kitakyushu City